Warranties and Maintenance
Solar System Components Warranties
Solar panels and other solar system components are manufactured to withstand extremes of heat and cold and all types of weather. Solar panels are manufactured today to last 30 years or more. Manufacturer warranties for solar panels, solar inverters, batteries, and other solar equipment vary greatly in the solar industry. We at Affordable Solar believe that a Solar Energy System for your home should be affordable AND dependable for the long run while requiring little maintenance over its lifetime.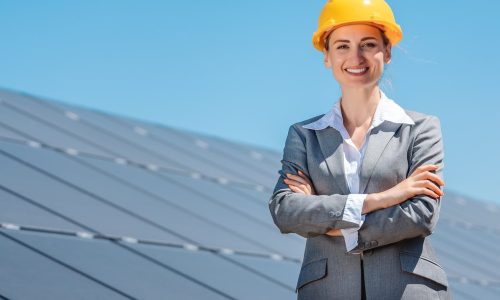 25-Year Warranty for Solar Panels
25-Year Warranty for Inverters
10-Year Warranty for Batteries
Affordable Solar also GUARANTEES that all design, engineering, permitting, and interconnection required to operate the system will be in compliance with all NEC and applicable local codes. Our installation partners provide a 10-Year Warranty for installation and workmanship (Labor Warranty). We realize solar is a big investment and want you to get a good return on yours. We want your solar investment to be worry free. When you choose Affordable Solar, you become our 25-Year customer, and we want you to be happy when you think about your solar system and us for 25 years and beyond!
Solar Panel System Maintenance
Does my solar system need regular maintenance? Unlike cars that need periodic maintenance, a solar system panel requires little to no servicing, because it was designed to last for at least 25 years. Its unique build, design, and durability render servicing unnecessary, making it a cost-efficient power source. There is no recurring solar panel maintenance cost. However, the solar panels should be cleaned yearly. It is recommended that they be cleaned 2-4 times per year. "Cleaning" is usually as simple as washing off with a water hose. If you don't want to or can't get up on your roof, it is often possible to get a high-pressure nozzle for your hose that will spray up on your roof and rinse off your solar panels. Some people use just a leaf blower to clean their panels. The basic cleaning needed is to keep them free of dirt and dust. Of course, in some areas or during or after extended dry periods, heavier cleaning could be needed.
Regarding snow on solar panels: We don't have to worry much about snow covering our solar panels around here, since snow is relatively rare in Central Texas and does not last long when it comes. Snow covered solar panels will not collect the sun's energy. In areas where snow is more of a problem, solar panel maintenance would include washing the snow off of them.
Solar Panel Maintenance Tips
Solar technology gives you access to an unlimited power source as you step toward a clean and sustainable future. It's green. It's cost-efficient. It's our tomorrow! Affordable Solar specializes in solar panel installation for homes and commercial sites. We can help you start creating that green future today! First, here are some of the things you need to know about solar panel maintenance:
To give you a clearer picture, below are the do's and don'ts in cleaning your solar panels to help you save more on solar panel maintenance cost:
● Use a water hose to wash off any visible dirt and debris that slowly accumulates on your solar panel's surfaces. It is also wise to invest in a solar panel cleaning kit that comes with a wiper, a brush, and biodegradable soap. Solar panel cleaning is similar to cleaning your windshield, except for the wax.
● Use a soft, moist cloth to wipe off any minor stains or dirt. You may also use leaf blowers as an alternative.
● Prioritize safety at all times, especially since the glass panels can be slippery when wet. If you get on your roof to clean your solar panels, use a harness or a safety rope for support.
● Don't use any rock salt or car wax on your panels.
● To avoid incurring a higher solar panel maintenance cost, refrain from using strong or abrasive soap solutions or harsh chemicals, as this may cause light scratches on the glass panels.
● Never use boiling water to clean cold glass panel surfaces.
Other Essential Solar Panel Maintenance Tips
● All solar systems from Affordable Solar come with remote monitoring. We recommend checking the monitoring system regularly to make sure your system is functioning properly. The monitoring system will show you how each component and each solar panel is performing.
● Some solar owners like to document their solar panel daily energy performance.
● Keep your solar panel shade-free so you can maximize its sunlight-absorbing feature. For some clients, this will involve trimming and pruning trees yearly.
● Don't try to fix or replace solar panels or other components on your own. Remember, your solar system from Affordable Solar is under warranty for 25 years, and any repairs completed by you or another contractor might not be covered by the warranty. If any minor or major repairs are needed, always call us first.
Solar panel maintenance is a set of easy, do-it-yourself activities that can help you save from any servicing costs and help your solar energy system perform at its peak and produce the most energy possible. This is yet another good reason to invest in solar technology! Do you think you are ready to make that clean and green step? Call Affordable Solar now and learn more about how you can get your own solar panel system!